An arts-research day symposium, with talks and performances on the theme of Algorithmic and Mechanical Movement, chaired by Thor Magnusson and Chris Kiefer from University of Sussex's Experimental Music Technology Lab, and taking place in the Sheffield Institute of Arts.
The £25 / £12.50 ticket prices are inclusive of all fees, and includes refreshments, lunch and free access to evening performances at the Millennium Gallery.
We are very happy to announce that the symposium will include a keynote speech by Godfried-Willem Raes from the Logos Foundation. For details, including a draft programme, please see the symposium website hosted by the symposium chairs.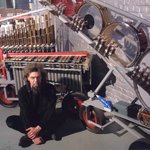 Godfried-Willem Raes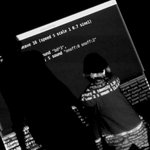 Susanne Palzer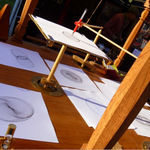 Bird & Bee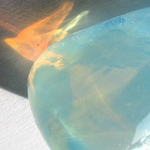 Panel: Speculative Hardware and Fictive Materialities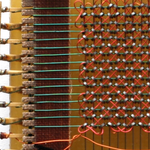 Panel: Unraveling Maker Culture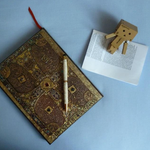 Luba Elliott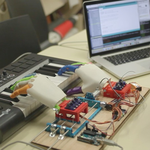 Jesus Jara Lopez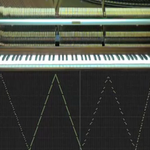 Tom Parkinson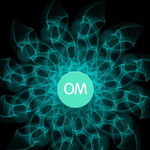 Elise and David Plans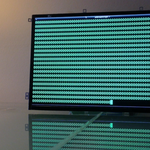 Giuseppe Torre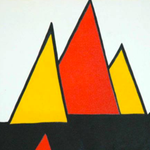 Alejandro Albornoz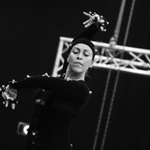 Rosamaria E. Kostic Cisneros
Ellen Harlizius-Klück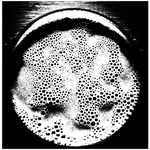 Alejandra Perez Nunez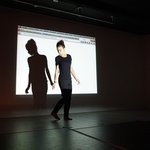 Joana Chicau
On/Off by Susanne Palzer
On/Off radically reduces 'performance' and the 'digital' to the act of going on/off and binary machine code of ones and zeros. A performer steps on and off a platform saying 'on'/'off' and thus embodies computational processes in physical performance by 'writing' and 'executing script' simultaneously. All 'live coded' performances are improvised but draw on a pool of 'samples': (emotional) mental images are accessed semi-randomly to create a dramaturgy for the live performance. Human and machine labor become tangible through the performer's exertion which transmits to the audience. At the center of On/Off is the body, highlighting thatboth performance art and digital technology are about information exchange, communication and connection.
Appearing at:
Access Space
Free (donations welcome)
OPEN PLATFORM/RAP(s)-TwT. is a micro event series that explores the digital with physical means by asking performers to present digital work without using anything digital. Five performers/presenters take up the challenge of re-thinking the digital with free interpretations that are 1 to 10 minutes in duration, about or related to digital technology and happening on some sort of platform. 'Technology without Technology' (TwT) performances are a creative, playfully serious strategy to negotiate the 'unknowable' of digital technology and the constant information overload in our contemporary world. OPEN PLATFORM/RAP(s)-TwT. originated at Access Space in 2012 and is curated by Susanne Palzer. @Open_Platform_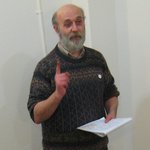 Brian G Gilson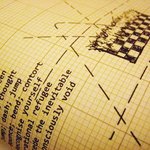 Michael Borkowsky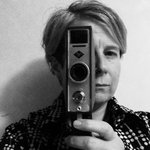 Lou Hazelwood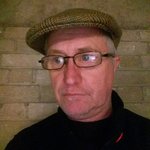 John X. Moseley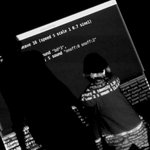 Susanne Palzer