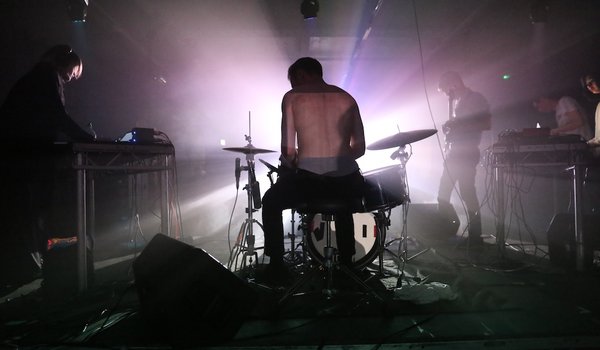 Heavy Bleeding is a collision and mutation of Blood Sport and Heavy Lifting, fusing algorithmic dance music and noise-rock together into algorithmic-noise-rock-gabber-??.
Heavy Lifting - Lucy writing confused algorithmic music, livecoding in Yorkshire-born technologies TidalCycles and FoxDot. She bends time signatures to create not-quite-techno rhythms. Also a member of algorave band TYPE and co-founder of the creative collective SONA.
Blood Sport - Feverishly directing their output through their Hybrid Vigour alias, a myriad of live shows, mixes and releases have seen their purpose become increasingly sequenced for the dancefloor. Curating nights and performing with the likes of Mica Levi, Nkisi, Inga Copeland and Islam Chipsy has seen them experiment with the format and purpose of a live music space. Performances intertwine with records, improvisation clashes with dance-calibrated euphoria, with entire nights colliding and mutating into a vivid reinterpretation of a B2B DJ set.
Following on from their acclaimed Axe Laid to Root, released on Blast First Petite; the last year has seen them occupy a residency in the hallowed Moog Sound Lab alongside Hieroglyphic Being; release their first live album Live at Cafe Oto on Howling Owl Records as well as provide a double A-side for unsurpassed exhilarating mega-don DJ Helena Hauff for her label Return to Disorder.