CONCERT/INSTALLATION
09 Nov. 2017 - 10 Nov. 2017
Millennium Gallery, Arundel Gate, Sheffield, S1 2PP
We're proud to host premiere performances of Decomposition Theory -- major new work by 65daysofstatic, featuring custom-made procedural audio processes, generative music programs, and live-coded noise.
Their evening shows on Thurs 9th and Fri 10th November will be fully supported by Heavy Bleeding, a collaboration between aggrobeat band Blood Sport and live coder Heavy Lifting, plus DJ Babyhairs.

In addition there will be a free daytime 65dos installation/performance from 1pm-1:45pm, Thurs 9th November, giving a ~20 minute insight into this new work.

Tickets
Festival concert pass - (£30, includes 65dos show, see programme)
Single concert ticket (£15)
Lunchtime hybrid installation/performance (Free, pre-booking essential)
Made possible with funding from PRS Foundation's Open Fund for Organisations.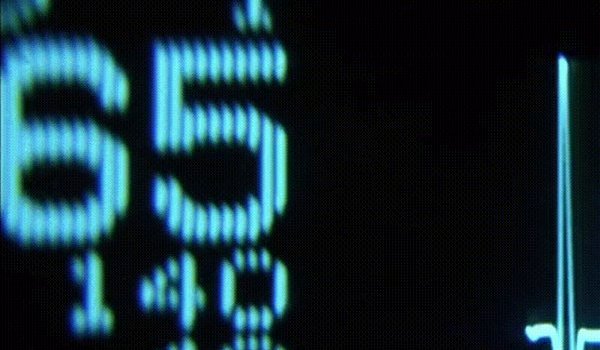 Sheffield's 65daysofstatic show no signs of slowing down. They have spent fifteen years establishing themselves globally as a relentless touring band. They have made seven studio albums. They have soundtracked contemporary dance, scored films and created site-specific A/V installations. In 2016 they released the critically acclaimed soundtrack to the video game 'No Man's Sky': an 'infinitely long', dynamic, generative score that responded to the player's actions. Then they toured a live version of it around the world.
Decomposition Theory or How I Learned to Stop Worrying and Demand the Future is a major new work from 65daysofstatic that will premiere at Algomech Festival in Sheffield. There will be three shows 9th-10th November, 2017. Each one different. The first (1pm, 9th Nov) will be a hybrid installation/performance opening up this new work. The evening shows (8pm 9th Nov + 10th Nov) will take the work to the stage, with support from techno-obsessed aggrobeat band Blood Sport in collaboration with algoraver Heavy Lifting.
Decomposition Theory sees 65daysofstatic exploring new ways of harnessing algorithmic music techniques in the context of a live band performance. It focuses on custom-made procedural audio processes, generative music programs, and live-coded noise. By composing processes rather than finished songs, 65 can 'decompose' them again onstage. Processes can be combined, rewritten, manipulated or ignored. Each performance will be a unique curation of algorithms, coded by 65 to generate live music for them.
Imagine that 65daysofstatic deconstructed themselves as dozens of tiny AIs. Decomposition Theory is a live collaboration between the humans and their code-based counterparts. It is 65daysofstatic becoming cyborg, demanding a future where we control the algorithms, and not the other way round.
More on the project here: decompositiontheory.info
Developed with support of the PRS Foundation.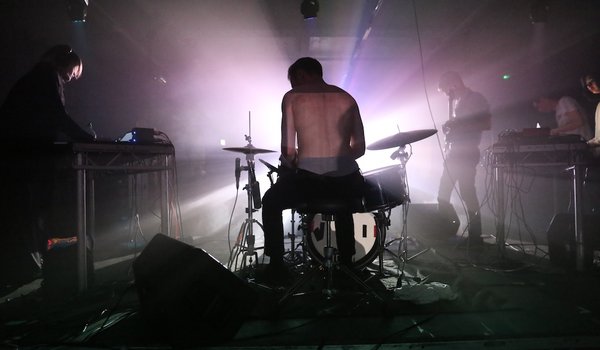 Heavy Bleeding will create a textural and improvisatory reinterpretation of the 'B2B' DJ set. This set was originally bourne out of a request from Blood Sport for Heavy Lifting to create a remix of one of their tracks, using a micro-sample pack Blood Sport had created for live-coding program TidalCycles; and after an outing at the Algomech Festival closing party, both acts have begun to work together on regular live and DJ driven performances. Heavy Lifting will live-code textures and rhythms using the sample-pack (to be publicly released this year), and Blood Sport will respond with music both performed and recorded, aimed solidly at creating a wonderfully fracturing dance floor.