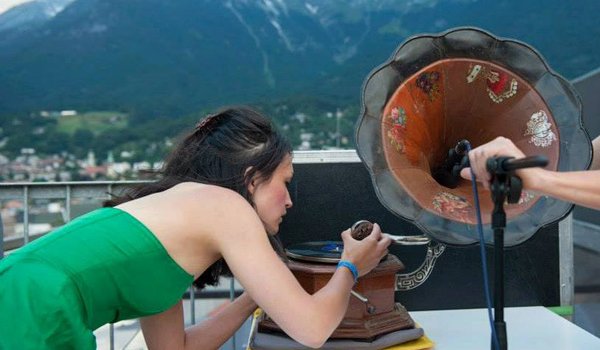 Naomi Kashiwagi is an award-winning visual artist, sound artist and creative producer living in Manchester. She has shown, performed and produced events across the UK and internationally. Naomi produces sound works, installations, performances and works on paper, that draw upon her cultural heritage, an intrinsic fusion of two cultures, British and Japanese. Drawing is central to Naomi's practice and she makes drawings using a range of media including diamonds, typewriters, gramophones and pianos, as well as graphite and pen.
Naomi's practice playfully provokes the fringes of disciplines and genres, the intersections and impacts of visual art, music and everyday life upon one another and the cyclical nature of obsolescence and technological innovation. She explores the potential of things beyond their prescribed uses by poetically transforming their utilitarian and conceptual function.
Naomi works through reinvention and integrates poetic rituals into everyday life to reveal and reimagine the innate curiosities and enchantments of the everyday. Her work examines the complexities of the everyday, the poetics qualities and potential for inventiveness in everyday life that contribute to an inquisitive quest for reclaiming the everyday.