EXHIBITION
08 Nov. 2017 - 12 Nov. 2017
Access space labs,
14-16 Fitzalan Square, Sheffield
Full details of the exhibition will be released mid-September.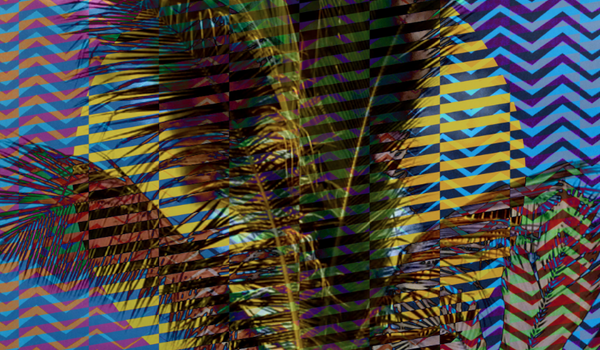 New site-specific work developing a platform for the artists' collaborative practise, where multiple projectors travel on tracks, creating new opportunities for juxtaposition and dialogue between viewer, technology and the projected image. Their collaboration is a critical engagement with the traditions and idioms of the moving image, only in this case there is no fixed image, indeed the image is physically released into the exhibition space, acquiring an autonomous agency.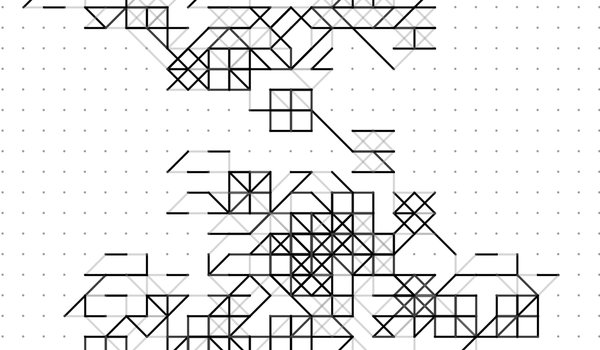 sampler [NOUN]
1: A piece of embroidery worked in various stitches as a specimen of skill, typically containing the alphabet and some mottoes.
2: An electronic device for sampling music and sound.
An ongoing collaborative project between live coder, digital artist and musician Sean Cotterill and Toni Buckby, a textile, digital and performance artist.
sampler/sampler is a digital blackwork embroidery stitch emulator, sonification system and sampler. The project explores commonality between sampling practices in digital music and blackwork embroidery - supported by a Professional Development Bursary from a-n The Artist Information Company.
xname
The Quantum Clock
The Quantum Clock is an interactive amplified clock changing speed and behaviour in response to the environment and the spectator's presence. It reminds us that reality is influenced by the perspective of the observer and their measurement instruments. Dedicated to Werner Heisenberg. Made of hacked quartz clock, Arduino, light sensor, proximity sensors, piezo, speakers.